Exhibition period: 1st April - 24th June 2016
Opening hours: Mo‑Fr 8 am till 6 pm
Sa. 12 till 6 pm
WelfenAkademie Braunschweig
Public guided tours:
Every Thursday at 4:00 pm the primary artists and the idea of the exhibition are introduced on a 60 minutes long guided tour. An advance registration at info@artgeschoss.com is requested. Participation is free of charge.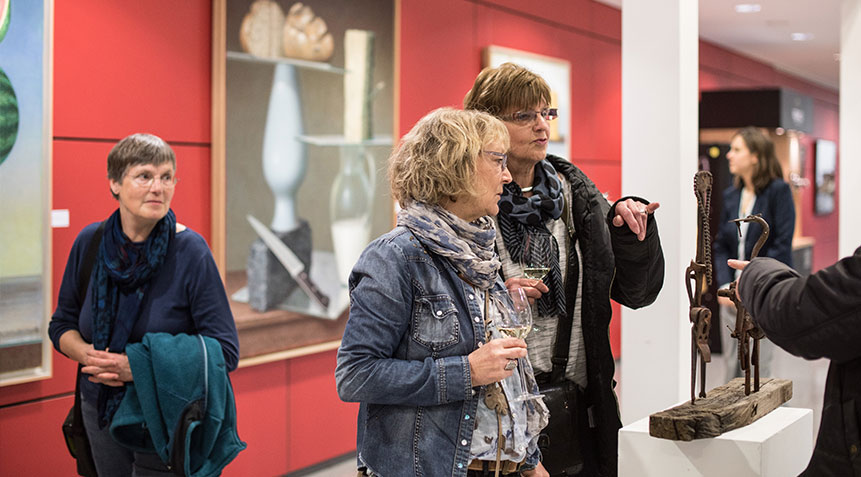 ---
ARTGESCHOSS by night
Nightly
exhibition
Heimliche Bilderträume
11th June 2016, 8 pm
Entrance free